What is Giving Compass?
We connect donors to learning resources and ways to support community-led solutions. Learn more about us.
---
In a remote pueblo in Patzún, Guatemala, 13-year-old Bledia Toroc walks through tall corn stalks on a muddy path as a heavy fog and misty rain settles on the green hills towering over her. In much of Guatemala and in Patzún, where Bledia lives with her parents and eight siblings, attending primary school can feel like a goal very far out of reach for a girl like Bledia.
For many girls, schooling and working outside the home past adolescence is the exception, not the rule. Girls who are able to attend school until graduation are breaking the mold that shapes the destiny of many young Mayan girls, who often drop out of school to help support their families financially or marry young to start their own families. Bledia is also defying convention by not being married, but rather aspiring to return to school and earn an independent income. Two of her sisters are married or in a civil union at ages 14 and 20, the latter with a four-month-old baby. Her mother was just 14 and her father 16 when they began their own family.
Statistics are working against young girls like Bledia in Guatemala. Out of every 14 girls who start school, only one will make it to high school and only a quarter of those will stay in school past the age of 16. This reality is exacerbated for indigenous women, with only 39 percent of Mayan women being literate, compared to 77 percent of non-indigenous women.
Early marriage or unions (known as informal coupling) are an especially urgent issue. Up until a few years ago, the minimum age for marriage in Guatemala was 14 for girls and the tradition of young couples living together or marrying early is still ubiquitous. The consequences for girls who marry early are vast and life-changing: girls drop out of school; often become victims of physical and sexual abuse; suffer from health complications due to multiple pregnancies at early ages; and face some of the highest maternal mortality rates not only in Latin America, but in the world.
Fortunately, for young girls like Bledia, organizations including the Women's Justice Initiative (WJI) are working tirelessly to connect with and empower young girls, encouraging their self-discovery and building their capacity to shape their communities.
Last year, Bledia was one of 30 girls from her community of Chuiquel, Patzún, who participated in a WJI training and leadership program. First piloted in six communities, the program seeks to prevent or delay early marriage for Mayan girls. Over the last few years, 335 girls from nine rural communities, including Bledia, graduated from this successful program. WJI uses a methodology based on the Population Council's Abriendo Oportunidades (Opening Opportunities) model that makes critical investments in young girls to help them navigate the transition into adolescence. WJI engages with community leaders and teaches girls about their rights as well as their leadership role within their community.
Centering girls at the heart of the program puts them in the driver's seat for their own future. WJI also meaningfully connects projects, like embroidery, to their Mayan culture and symbolism. "When I started attending the workshops, they gave me my own huipil [a hand-woven blouse worn by indigenous women] and taught me how to embroider one myself, just like my friends had been taught. Besides sewing, we learned about healthy relationships and the importance of waiting until we feel ready to get married," Bledia said.
Bldia's leadership development and personal growth through WJI's programs didn't end with her graduation. As an alumna, she continues to meet monthly with her peers and share the lessons she learned about healthy relationships, self-worth and women's rights with others in her community.
After living and working in Guatemala for several years, Katharine Flatley, an attorney from Connecticut, founded WJI in 2011 to address gender inequality and violence against women and girls in indigenous communities. A few years later, WJI began providing free legal assistance to indigenous women and built successful partnerships with entities responsible for handling cases of gender-based violence, including local government agencies, community leaders and the national police. WJI, which receives support from Seattle International Foundation, a supported organization of Seattle Foundation, has grown rapidly and now works in 22 indigenous communities throughout Patzún, serving more than 7,000 individuals. From gender-based violence prevention, to rights education, legal services and support in securing land titles, WJI is bridging the gap between Guatemalan laws and policies and how they are unevenly implemented in rural communities, if at all.
Besides Flatley, the organization is run and led entirely by indigenous women from the communities they serve. Elvia Raquec, who oversees WJI's programs and workshops for young women, said there is much pressure from the community and families for girls to follow a traditional path. So WJI's staff reminds them they are still children who have the right to enjoy childhood, as well as to attend school and choose when to marry.
Through its programs, taught in Kaqchiquel, the predominant Mayan language in Patzún, WJI emphasizes the importance of self-love, or Wajö'wï (vah-joh vi), and the search for inner strength, Wu chuq'a'uch q'a (woo chootch-kah), to help girls overcome societal pressures. WJI also works to involve the community, Q'ol tinamit (qwolteenameet), including local government officials to help ensure these programs and changes are sustainable in the long run.
WJI leaders share their work with Communal Councils, which establish local policies and explain to other leaders and parents that the community benefits from girls who are empowered through education, skills and opportunity. The Councils have begun to recognize the depth of the problem regarding early marriages and their direct impact on girls' futures, and in turn, their entire communities.
"Gender inequality is not a cultural issue because it depends on the education we are given at home. I am a woman and I am Mayan, and I am opposed to early marriage," explained Raquec. "It was a constant struggle. I managed to overcome many obstacles and to convince my dad to let me go to school. Then I became an example within the community and my family because I was able to achieve something that most girls could not."
Sandra Cocón, who oversees the educational component of their Girls' Education, Rights and Leadership program, drew upon her own personal experience to develop the curriculum. Cocón saw how challenging life was for her own mother, who married when she was a child. She also witnessed negative treatment of women by her male relatives and was determined not to repeat this gender discrimination in her own life.
"I married at the age of 24 and found a husband who is the antithesis of everything in society that was harming me as a young woman," she said. "I felt terrible when my uncles or grandparents treated me differently because I am a woman. My husband is an example for other men in the community."
The Adolescent Girls program begins with a focus on self-esteem and concludes with the girls developing a "life plan," a guide they can use to identify paths to pursue their goals. With all of these new tools, girls begin to hear their own voices and speak up for their rights and dreams.
Bledia has her eyes set on making long-lasting changes in her community. "I tried to explain to my sister what I was learning about in the WJI workshop, but it was unfortunately too late and she married at an early age. I have shared my stories with other girls who have not been involved in the program and now they also know what I know."
This work is about behavior change and doesn't happen overnight, but WJI is seeing results, both for the girls and the wider community. Now the Communal Councils provide spaces where participants can meet and they refer young women to the program.
"I want to get back to school to keep developing my own leadership in the community. I have grown up in poverty and I believe that waiting to get married is not only best for me personally, but will allow me to do more with my life, contribute to my family and allow me to reach my goals for my future," shared Bledia.
Then, reveling in the joys of childhood, Bledia skipped off to join her friends playing in the courtyard.
Seattle International Foundation, Seattle Foundation's global affiliate, supports Women's Justice Initiative through its Central America & Mexico Youth Fund (CAMY Fund). WJI is also supported by Pangea Giving, A Seattle-based giving circle that supports global grassroots organizations to improve well-being in their communities. To learn more, visit www.womens-justice.org, www.camyfund.org or pangeagiving.org.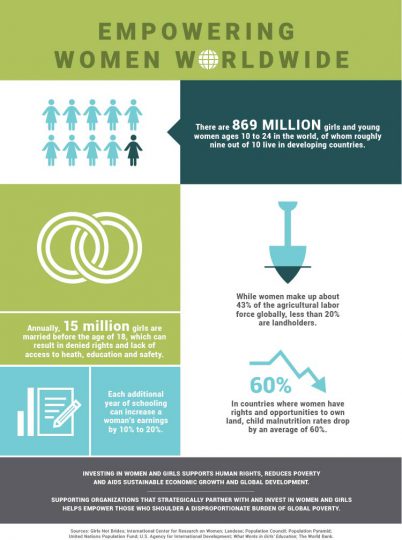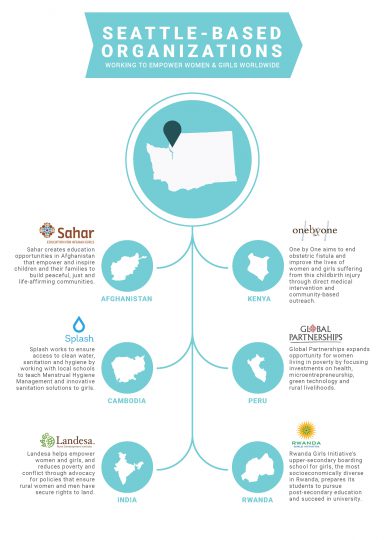 ---