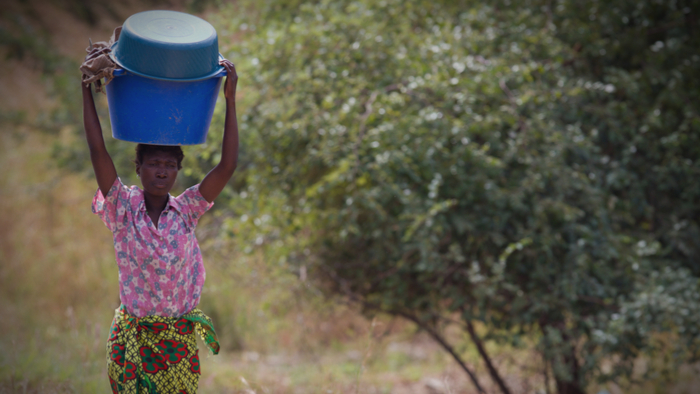 What is Giving Compass?
We connect donors to learning resources and ways to support community-led solutions. Learn more about us.
---
Giving Compass' Take: 
• Global Citizen launches #SheIsEqual and aims to empower women across the world. Learn about these seven ways that individuals can take action and join the movement to help women and girls everywhere.
• Will Global Citizen utilize partnerships to achieve these goals? 
• Read about impactful work of Echidna Global Scholars who are improving education to provide opportunities for girls and women in the developing world. 
---
In Tanzania, two out of five girls are married before they're 18. Every day, 800 women die from pregnancy complications. 131 million girls are currently out of school and not receiving even a basic education.
These stats and many more like them are why Global Citizen has launched a new campaign called #SheIsEqual, with the goal of empowering women and girls around the world across a range of issues — education, legal protections, access to healthcare, and more.
Here are the seven ways #SheIsEqual intends to make a significant impact for girls and women, and how you can help.
Promoting sexual and reproductive health and rights in conjunction with SheDecides. 14 million women do not have access to contraceptives, and every day, over 800 women and girls die from pregnancy complications. SheDecides is a global movement to increase political and financial support for sexual and reproductive health, so that every girl and woman can decide what to do with her body, with her life, and with her future.
Addressing neglected tropical diseases and their impact on women and girls. In women, NTDs can complicate pregnancies and increase the risk of maternal deaths, affect the development and growth of children, can cause loss of jobs and wages, and abandonment from families.
Championing women's economic empowerment. Entrepreneurship is an effective vehicle to directly empower women, increase their income and economic independence, and escape gender-based violence.
Tackling gender discrimination in the law and harmful practices against girls and women. 90% of countries worldwide hold sexist laws on the books that discriminate against girls and women.
Prioritizing girls' education including for refugees.  131 million girls are currently out of school and not learning the basics.
Support for water, sanitation, and hygiene for women, particularly through menstrual hygiene.
Ending hunger and improving nutrition for women and girls. 
Read the full article about taking action to help women and girls by Audrey Moukattaf at Global Citizen.

---