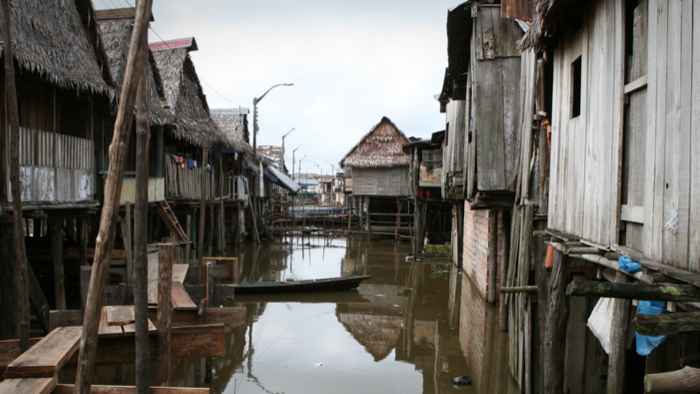 What is Giving Compass?
We connect donors to learning resources and ways to support community-led solutions. Learn more about us.
---
Giving Compass' Take:
• Madge Thomas explains Global Citizen's approach to ending extreme poverty including the current status of various poverty-related issues and how Global Citizen intends to create change. 
• Do any of these issues align with your philanthropic interests? How can other organizations work with or alongside Global Citizen to increase impact? 
• Learn how poverty is changing around the world. 
---
Throughout 2018, Global Citizens around the world will be taking action to compel world leaders to make significant changes and commitments to deliver on Mandela's unrealized dream of ending poverty. We have set an ambitious goal of mobilizing $1 billion in new commitments for the world's poorest, with $500 million of that set to impact the lives of 20 million women and girls worldwide.
We'll be taking action on the issues closest to the causes of systemic extreme poverty: gender equality, health, food and nutrition, water and sanitation, and education.
Here's exactly what we hope to achieve this year.
Girls and Women
The stats: Over 90% of countries have at least one sexist law; 214 million women do not have access to contraceptives; 800 women and girls die from pregnancy complications daily. When women are held back and can't access the assets necessary to move up the economic ladder, they become trapped in a cycle of poverty.
What we're doing: Global Citizen will support women's entrepreneurship and seek funding of $200 million to fill the women's health funding gap, and empower women to build more assets and increase their income, economic independence and their family's well-being.
Health
The stats: More than 400 million people lack access to essential health services and experts say we are also on the doorstep of the next pandemic. And neglected tropical diseases, like elephantiasis and Dracunculiasis, affect 600M people in Africa and 1.5 billion globally. These diseases keep people from earning a regular income and traps them in the cycle of poverty.
What we're doing: Global Citizen will campaign for $300 million to support universal health coverage, $250 million annually to deploy treatments and routine immunizations for neglected tropical diseases and $100 million in funding for pandemic prevention. Our efforts can vastly reduce child and maternal deaths and lead to the eradication of polio and other preventable diseases in our lifetimes, causing economic growth and a healthier global workforce.
Read the full article about ending extreme poverty by Madge Thomas at Global Citizen.

---