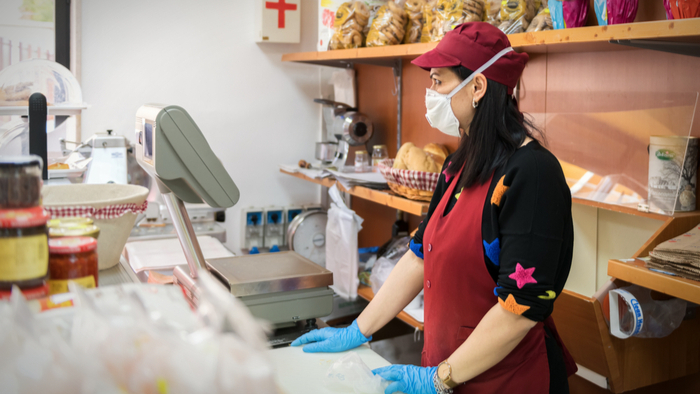 What is Giving Compass?
We connect donors to learning resources and ways to support community-led solutions. Learn more about us.
---
Giving Compass' Take:
• In this webinar, Emily Dieppa, Katie Lynn-Vecqueray, Liddy Romero share their expertise and discuss what can be done to support workers and improve job quality during the COVID-19 pandemic. 
• What role can you play in supporting workers during this time, and beyond? 
• Learn about the specific risks that grocery workers face. 
---
For many workers, jobs with low-wages and limited benefits have left them uniquely vulnerable in the context of today's pandemic. This webinar featured leaders from organizations that work with vulnerable workers to discuss how they are adjusting to new needs and challenges, a theme we will continue to explore in our Job Quality in Practice webinar series. This conversation features opening remarks from Dan Porterfield, president and CEO of the Aspen Institute, and focused on strategies for strengthening supervision of frontline workers. Quality supervision is a key element of a quality job, and supervisors can play key roles in supporting frontline workers. We heard about two organization's work with companies on supervision of frontline workers and how that work is changing in the context of the current crisis.
Read the full article about supporting workers at The Aspen Institute.

---