What is Giving Compass?
We connect donors to learning resources and ways to support community-led solutions. Learn more about us.
---
[Photo: Maya Martin, founder & executive director of PAVE, joins seven other social entrepreneurs of color at the kick-off to a year-long accelerator program run by New Profit.]
What do Teach For America, KIPP, Year Up, Jumpstart, Management Leadership for Tomorrow, BELL, iMentor, College Advising Corps all have in common, aside from being high-impact, nationally-scaled organizations?
Each got an early boost as part of the grantee portfolio at New Profit, a venture philanthropy organization founded in 1998. New Profit's venture philanthropy model, which helped introduce principles and methods of for-profit investing and consulting into social impact, has grown into a popular vehicle for individual and institutional philanthropists looking for a different approach to giving and changemaking.
Founded by serial social entrepreneur Vanessa Kirsch as one of the first venture philanthropy organizations, New Profit has been a longtime leader in the space, helping catalyze more than 110 social entrepreneur-led (more than 50 currently), early-to-mid stage organizations with unrestricted funding, expert strategic advice, and ecosystem supports.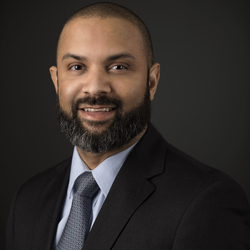 Giving Compass recently caught up with Trevor Brown, a New Profit partner and head of the organization's portfolio team, to talk about the organization's unique model and approach. Brown joined New Profit two years ago, having previously worked at Next Street Financial and the Monitor Group, counseling a wide range of businesses and nonprofits on growth strategy. He and his wife, three children, and a goldendoodle live in Westchester County, New York.
First, can you explain New Profit's model and value offering?
I think there are a couple of things to understand about us even before you get to the model. The first is that, yes, we use some of the principles and rigorous practices of venture capital, private equity, and consulting in our work. But we are also social entrepreneur founded and led, which adds an element of that unique entrepreneurial energy, creativity, and comfort with going against convention.
With that in mind, we work with our national network of individual and institutional philanthropic partners on three key activities:
Breakthrough portfolio: We back a portfolio of early-to-mid stage, social entrepreneur-led organizations, infusing growth capital and strategic support, while also connecting them to a network of other partners including funders and other entrepreneurs.
R&D/innovation: We conduct in-house R&D on new ideas and initiatives that could break through at the scale of the social challenges we seek to address.
Community: We support policy and community building activities that make entrepreneurs and the sector stronger.To take a step further on the "breakthrough portfolio" piece above, we go deep in a few areas.
First, we have a robust pipeline building and investment selection process that surfaces hundreds of great organizations, led by diverse entrepreneurs, annually for us to choose our small number of investments from. Those investments can come in the form of Accelerator (one-year) or Signature (multi-year) "deals," as we call them.
Second, when we do choose an organization to support, we follow two pathways. For so-called "Signature" deals, we request that a seasoned New Profit deal partner be added to the organization's board, where he/she can provide great strategic counsel to boards, leaders, and leadership teams. Then we kick off a robust, multi-year effort to build the capacity of the organization in areas like organizational strategy, board development, leadership team development, measurement and evaluation (with our in-house evaluation team), policy engagement, strategic communications, and other areas. For Accelerators, we take a cohort approach to supporting them, which means we provide support on key capacity building skills in a group setting and connect entrepreneurs in a close-knit community for a time bound learning experience, coupled with as-needed individual supports.
Why do you think this "portfolio" approach is particularly valuable for philanthropists?
From an impact perspective, we are believers in the idea that no single person, organization, or initiative can itself drive the level of change we seek in places like early learning, K-postsecondary education, criminal justice, and elsewhere.
The portfolio approach is about supporting a chorus of breakthrough leaders and ideas that have demonstrated impact and huge potential on their own, but also together create this heat and momentum for change in the larger system around them. Our whole model of portfolio + R&D/innovation + community is based on that idea.
When I think about the criminal justice system and the real progress that has been made in recent years to reform it, I have to point to the eight social entrepreneurs in our Unlocked Futures initiative, which was launched with John Legend's FREEAMERICA and Bank of America. They are building critically-needed organizations that help returning citizens stay out of prison and contribute their talents to their communities. And they are also working really hard to stay visible and change mindsets about renewal through policy advocacy, the media, social media, events, and everything in between.
I'll also say that the portfolio approach has a practical value for philanthropists in a few ways. First, for those who may not have interest in building their own family foundations, or aren't yet ready to take that larger step, or simply want to invest in innovation, we provide that type of administrative backbone, in a way. We also help ensure the success of philanthropic investments through coupling our investments with world-class advisory support. Finally, we provide a platform for people to get actively engaged in our work, as board members and advisors to us and the social entrepreneurs we support, if they so choose.
---