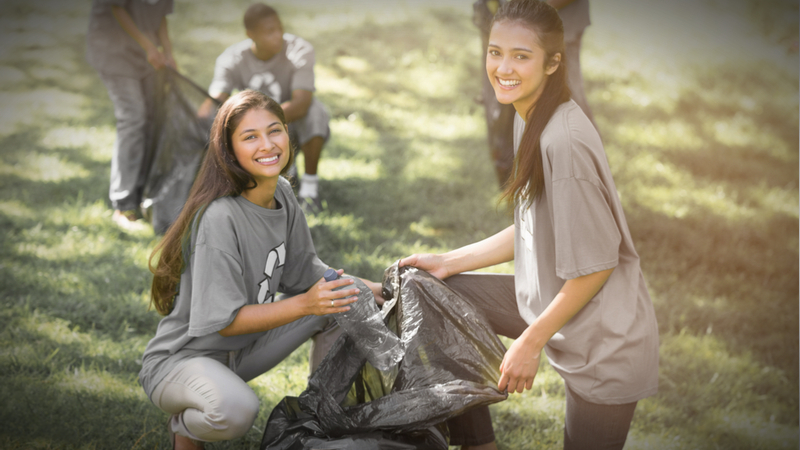 What is Giving Compass?
We connect donors to learning resources and ways to support community-led solutions. Learn more about us.
---
In short, youth philanthropy is exciting and well worth nurturing. In general, though, it's tended to fly beneath the radar, with limited information available about who's doing what across the U.S. and the world.
Now, the Foundation Center—that indispensable mothership of grantmaking data and how-to advice—is taking a big step toward building this field up further. It is leading a new project and providing an online gathering place called YouthGiving.org, where young people and grantmaking professionals can share best practices, learn from experts, and network to find partners.
The Foundation Center's 2014 report, Scanning the Landscape of Youth Philanthropy: Observations and Recommendations for Strengthening a Growing Field, surveyed the state of youth charity, and identified the need for an online hub like YouthGiving.org. With support the Andrus Family Fund, Leading to Change, the Frieda C. Fox Family, Conrad N. Hilton, Charles Stewart Mott, and Tarsadia Foundations, the online hub has become a reality.
While youth philanthropy is growing, the Foundation Center's report found that groups doing this work lacked visibility and connection with one another. 'Not many people know that there are so many grant dollars out there controlled by people my age and younger — and how we're making a difference to real people,' said Khayriyyah Muhammad Smith, who has been involved in youth grantmaking since high school, and is currently an intern at the Council of Michigan Foundations.
Total grantmaking directed by youth remains modest, but these numbers don't get at the big impact that involvement in grantmaking can have on young people.
'I remember meeting one woman who was able to finish high school because of our grants. That was when it hit me — the power of what we're doing," said Muhammad Smith. "And now, with YouthGiving.org, there's a way to share those stories and inspire more people to do the same.'
---