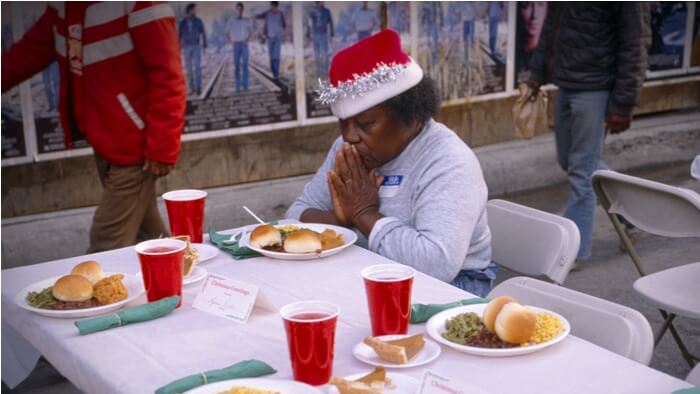 What is Giving Compass?
We connect donors to learning resources and ways to support community-led solutions. Learn more about us.
---
"What do you want for the holidays this year?"
We've all been asked this question, whether it's from our significant other, family members or inner circle of friends. Why not tell your loved ones to give a gift to those who need it most? Instead of a material present, ask for a donation to be made in your name to a cause you are passionate about. Perhaps your namesake gift could mean turning on the lights in someone's home, providing a warm meal on a bone-chilling winter day, or even helping those who are struggling to survive.
Here are three alternative gift suggestions:
Disaster recovery efforts still need help. Hurricane season may officially be over, but people continue to struggle in the Caribbean, Texas, and Florida. In Houston and surrounding areas, the Federal Emergency Management Agency (FEMA) has received more than 890,000 individual assistance applications as of Dec. 6 and there are still 13,000 households of displaced survivors living in temporary housing or hotels. Additionally, there were 250 wildfires that incinerated 245,00 acres in Northern California this October. More recently, the wildfires in Southern California have decimated over 230,000 acres and it is only 15 percent contained as of Dec. 11. Recovery efforts for the affected families, businesses and local communities are going to be long-term and in need of continued support.
The Center for Disaster Philanthropy is an expansive resource with comprehensive information related to worldwide disaster recovery efforts. The organization provides frequent status updates in addition to issue funds where donors may directly donate to hurricane recovery efforts or other global disasters.
Money for meals goes much further. The holidays are synonymous with family, plentiful meals and the warmth of a cozy home, but this isn't a reality for many people.
The National Alliance to End Homelessness states that there are more than a half million Americans who sleep in makeshift tents on the streets, under freeway overpasses, in emergency shelters or in transitional housing on any single night. Many of these people are veterans, struggling families and at-risk, rejected youth. The freezing temperatures, winter illnesses and lack of a consistent, warm meal are the norm.
Donors can help by giving money -- instead of canned food -- to food banks and related organizations.
"The same $10 that you would spend, to say, get three cans of food could actually buy retail value 20 times more food," says Katherina Rosqueta, the Executive Director for the Center for High Impact Philanthropy. "And that can be the difference between just providing enough for lunch for a couple of people to actually feeding a family of four for a week."
Blood reserves need replenishing. According to the American Red Cross, holiday activities and the seasonal flu impede blood donations during the winter season. All blood types are needed to help replenish the supply, but O-negative, A-negative, B-negative and platelet donors are in especially high demand. The act of donating blood could help a person battling cancer, a premature baby struggling to survive or a patient admitted to the emergency room. People depend on these donations every day. Refer to Red Cross or United Blood Services sites to find a local donation center near you.
If you still need to fill a stocking this holiday, consider purchasing items that are sustainable, ethically-sourced or those that support social causes. Here are a few ideas from the Giving Compass Feel-Good Gift Guide.
Start a new tradition this year by giving your gift to others. 'Tis the season for making an impact.
____
Original Contribution by Tessa Tenborg, member of the Editorial Team at Giving Compass 
---