This article is deemed a must-read by one or more of our expert collaborators.
Click here for more.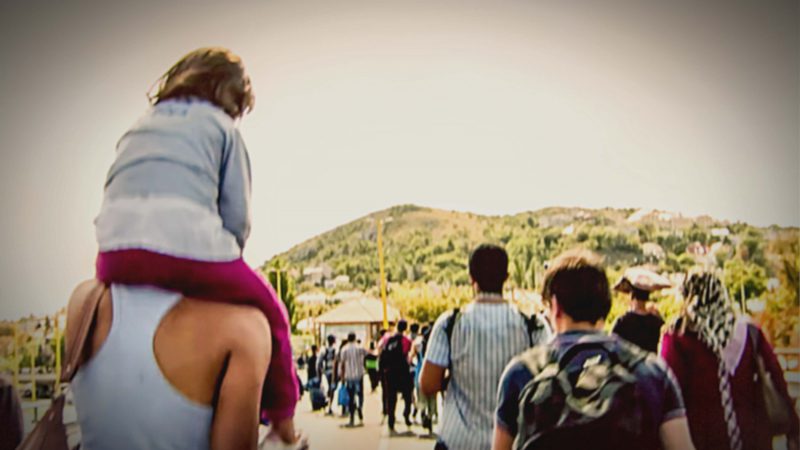 Focus
To address the immediate needs of refugees and displaced persons around the globe, as well as prepare for the needs and challenges they will face in the longer term
About
Private philanthropy has a unique and critical role to play in the unfolding refugee crisis. While governments wrangle with the politics and policy surrounding refugees, private funders have the ability to quickly provide help and support to people who are miles from home and arriving with little or no possessions, clothing, or money. This vital support will assist the crisis that has become the defining disaster of this decade. The unprecedented movement of people around the world has created the highest number of displaced persons since World War II.
The global refugee crisis has continued to grow and more than 65 million people are forcibly displaced around the world. More than half of those refugees come from three countries: Syria (4.9 million), Afghanistan (2.7 million), and Somalia (1.1 million).
The United Nations Refugee Agency notes that a record 34,000 people a day, or roughly 24 people a minute, are displaced from their homes by conflict and violence daily. Children make up 51 percent of the world's refugees.
The organization lists three main reasons:
Conflicts that cause large refugee outflows, like Somalia and Afghanistan – now in their third and fourth decade respectively – are lasting longer;
Dramatic new or reignited conflicts and situations of insecurity are occurring more frequently. While today's largest is Syria, wars have broken out in the past five years in South Sudan, Yemen, Burundi, Ukraine and Central African Republic, while thousands more people have fled raging gang and other violence in Central America;
The rate at which solutions are being found for refugees and internally displaced people has been on a falling trend since the end of the Cold War, leaving a growing number in limbo. The CDP Global Refugee Crisis Fund provides funders with the opportunity to collectively act—taking immediate action to both address the needs refugees and displaced persons are facing as well as prepare for the needs and challenges they will face in subsequent months.
While recognizing the urgency of fund distribution, our grantmaking strategy implements a comprehensive due diligence process guided by the programmatic expertise of the CDP board, staff, and advisory council—paired with an extensive network of disaster management actors and academics. CDP's staff first conducts extensive research to determine the mid- and long-term needs of this crisis, including discussions with other donors, service providers in the field and our standing advisory council composed of disaster experts.
The grant advisory committee included:
Lori J. Bertman, President & CEO, Irene W. and C.B. Pennington Foundation
Susan Martin, Donald G. Herzberg Professor Emerita in International Migration with the Institute for the Study of International Migration (ISIM) in the School of Foreign Service at Georgetown University (retired)
Tony Pipa, Senior Fellow, Global Economy and Development, Brookings Institution
Joe Ruiz, Director, The UPS Foundation's Humanitarian Relief Program
Julien Schopp, Director of Humanitarian Practice, InterAction
Aryah Somers Landsberger, Director of Programs, Grantmakers Concerned with Immigrants and Refugees
The CDP Global Refugee Crisis Fund has already awarded two rounds of grants including support for women and children in Syria and resources for children and adolescents in Syria. CDP will provide follow-up reports on these project to keep current donors appraised of the work they made possible, underscoring the strategic value of mid- and long-term funding for effective disaster philanthropy.
Following these awards, CDP is continuing to raise funds to meet the ongoing and ever-expanding challenges presented by the global refugee crisis